Kinedo – Brooklyn Factory
£2,250.00
A new addition to our Showroom the Brooklyn Factory has been designed to bring the industrial trend to life. Modern black profiles with black shower, including thermostatic valve, hand shower with two different spray patterns and an anti-twist hose and overhead rain shower with two different spray patterns.  This cubicle has transparent […]
Description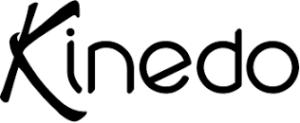 A new addition to our Showroom the Brooklyn Factory has been designed to bring the industrial trend to life.
Modern black profiles with black shower, including thermostatic valve, hand shower with two different spray patterns and an anti-twist hose and overhead rain shower with two different spray patterns.  This cubicle has transparent glass with black silk-screen printed lines on the glass, its white tray has a chrome waste cover and the handles are black.  It comes with a storage shelf.
It's clever design and quality fixtures mean assembly is quick and simple, without silicone and predominately without screws.
Can be fitted from the front without rear access and is supplied with a riser kit if required.
Specifications
Low entry tray (supplied with riser kit)
90mm waste trap
Silicone Free
6mm Glass Panels / 8mm Glass Door
Features
Exposed thermostatic bar mixer tap
Handset and hose
Overhead monsoon rain shower
Left or right installation
Cristal Plus treated glass
Sliding Door with removable bottom track for easy cleaning
Storage shelf
Quick and easy install with no silicone and no screws (except for wall mounting and accessories)
Sizes & Prices
Rectangle Sliding Door – Available Left or Right Handed
1100 x 800 £2250.00
1200 x 900 £2450.00
1600 x 800 £2650.00
1700 x 800 £2750.00
All prices are inclusive of VAT
Corner Sliding Door
900 x 900 £2250.00
Corner Pivot Door
900 x 900 £2250.00
Res
erve Brooklyn Factory Today
——————————————————————————————–
Concierge Shopping Service
Just add your details below and one of our representatives will be in touch to personally check your order preferences.
——————————————————————————————–